One of the most versatile recipes in my kitchen are quiches; they are easy to make and we can use anything we have at hand for the filling. On this occasion, it's chard, since I have a lot of them, and they're in season.
The secret behind a quiche is to first decide what type of crust we want. We can either use the store-bought crispy puff pastry, or we can make our own dough from scratch; in this case, I use my favorite quiche crust recipe, which is very easy to make.
This chard quiche can be eaten hot or cold, it can be a main dinner course or the perfect snack for school or work.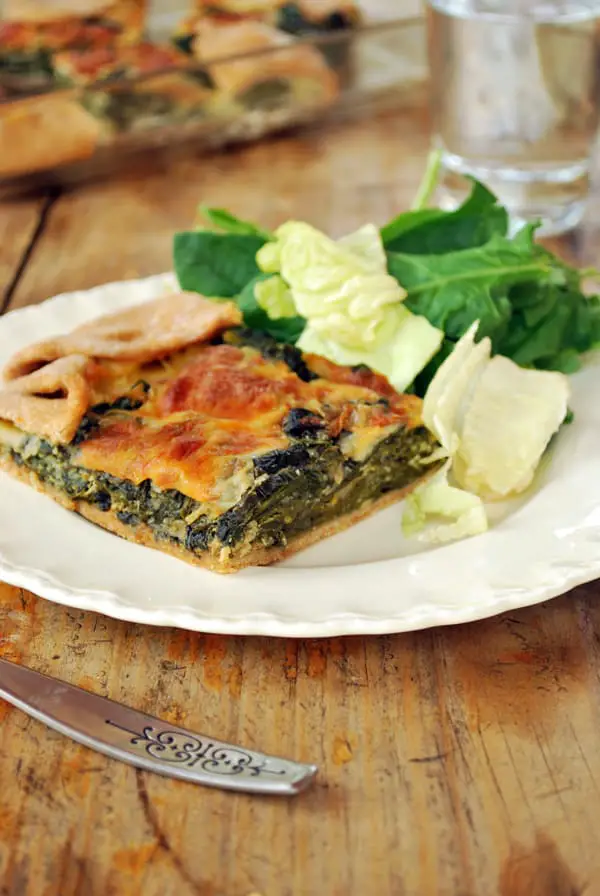 This recipe uses chard, but it can also be made with spinach, broccoli, tomato, asparagus or kale, it can be made as a cheese-only quiche or a combination of ham and cheese. There are infinite possibilities when it comes to the filling.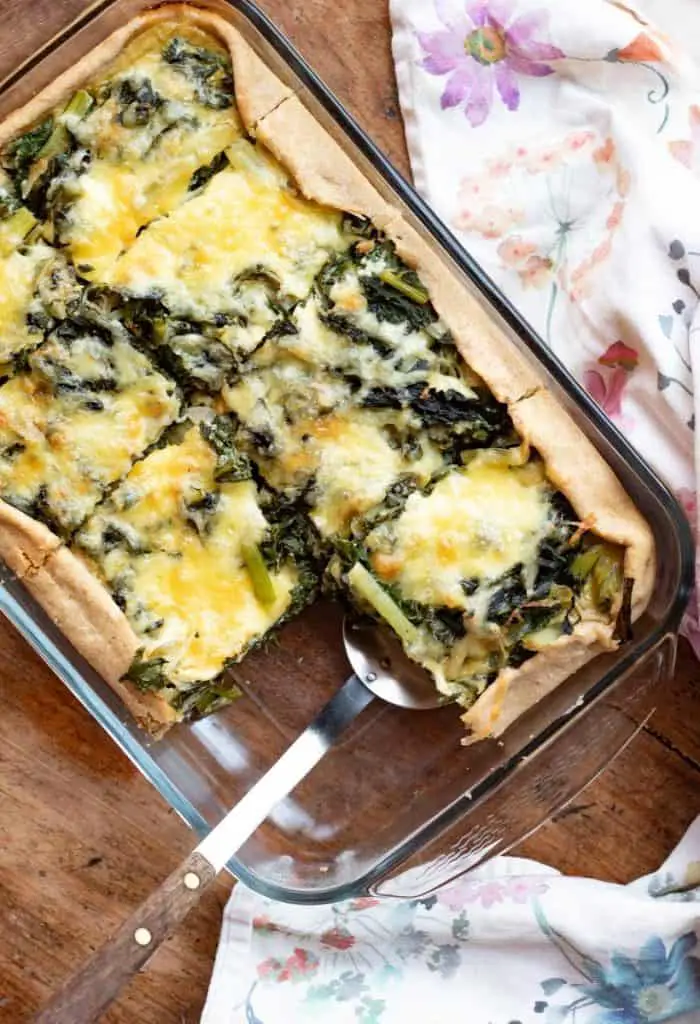 Print
Swiss Chard Quiche
Author: Citlalli Barberis Erenberg
Prep Time:

20

Cook Time:

20

Total Time:

40 minutes

Yield:

6-8

Category:

Main Course

Method:

Bake

Cuisine:

Vegetarian

Diet:

Vegetarian
1 onion

1 clove garlic, minced

1 kg chard, clean and cut into pieces

2 eggs

1/3 cup sour cream

Manchego cheese (as necessary)

1 tablespoon butter

Salt and pepper to taste

1 cup whole-wheat flour

1 cup all-purpose flour

1/3 cup oil (your favorite, I use olive or avocado)

2/3 cup milk
Instructions
For the crust
1.     Mix the oil, both types of flour, the milk and half a teaspoon of salt, knead for 10 minutes.
2.     Once the dough is ready, let it rest for at least 15 minutes before rolling it out.
For the filling
1.     Cut the onion into very thin strips.
2.     In a little butter, sauté the onion until golden.
3.     Add the minced garlic and the chard cut into large pieces.
4.     Let the leaves cook slightly, until they lose volume. Once cooked remove them from the heat.
5.     In a container mix two eggs, the cream, and the salt and pepper, then add the chard mixture.
6.     Roll out the dough approximately half a centimeter thick and place it on a previously oiled baking tray.
7.     Pour in the chard mixture and fold all the edges of the dough to form the quiche, place pieces of cheese on top and bake at 200°C for 20 to 30 minutes or until the crust is well cooked and lightly golden.
Notes
For the dough I prefer to use a mixture of whole-wheat and all-purpose flour, but you can use just one type if you prefer to.
Keywords: quiche, pie, char, swiss chard
Substitutions
Onion: shallot, spring onion (scallion) or red onion
Garlic: garlic powder or shallot
Swiss chard: spinach or kale
Manchego cheese: the cheese of your choice
Butter:

ghee

or avocado oil
Milk: the vegetable milk of your choice